On this site you will find. . .

A Collection of over 900 vintage Bulova models dating from 1917 to 1979

Informative and reliable tutorials that help you:

A growing catalog of vintage Bulova Advertisements searchable by date and model name

An illustrated guide to period-correct Bands and Bracelets

Well over 250 Bulova Ladies' Models, shown with enlarged images for easy comparison

Objective analysis of Bulova history, with a clear delineation between facts and assumptions, guesses, or otherwise unsupported opinions. No urban myths will be perpetuated here! Information, and Articles

An opportunity to ask questions and receive a courteous, trustworthy response Forum

A regular Watch Blog that addresses new topics of interest in the world of vintage Bulovas and watch collecting

For the Mickey Mouse lover, seventy-five collectible Mickey Mouse Watches

After just one year on the Web, Watchophilia.com exceeds 1,000 visitors per day!
Now join us on Facebook and show off your vintage watches to all your friends!
Read my article entitled, "'BULOVA: Finding Answers" published in the January/February 2013 edition of the National Association of Watch and Clock Collectors Watch & Clock Bulletin (Vol. 55/1, No. 401, p. 47)
Read about our induction to the Collector's Weekly Hall of Fame of Great Collections: Hall of Fame
New Vintage Advertisements
---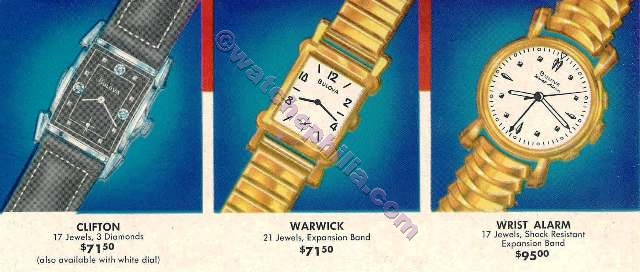 Added 07/11/13:

Added 04/26/13:

Added 04/23/13:

Added 04/23/13:

Added 04/22/13:

Added 04/15/13:

Added 04/08/13:

Added 05/22/13:
Added 05/19/13:
Added 04/15/13:
Added 04/13/13:
Added 04/06/13:
Updated 04/03/13:
Added 03/31/13:
Added 03/30/13:
Added 03/21/13:

---